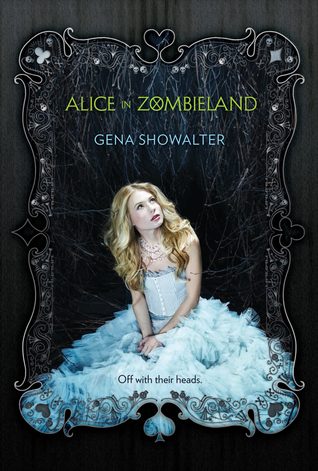 Hardcover
 404 pages
Published September 25th 2012
by Harlequin Teen
She won't rest until she's sent every walking corpse back to its grave. Forever.
Had anyone told Alice Bell that her entire life would change course between one heartbeat and the next, she would have laughed. From blissful to tragic, innocent to ruined? Please. But that's all it took. One heartbeat. A blink, a breath, a second, and everything she knew and loved was gone.
Her father was right. The monsters are real….
To avenge her family, Ali must learn to fight the undead. To survive, she must learn to trust the baddest of the bad boys, Cole Holland. But Cole has secrets of his own, and if Ali isn't careful, those secrets might just prove to be more dangerous than the zombies….
I wish I could go back and do a thousand things differently.
I'd tell my sister no.
I'd never beg my mother to talk to my dad.
I'd zip my lips and swallow those hateful words.
Or, barring all of that, I'd hug my sister, my mom and my dad one last time.  
My Thoughts:
I loved this book it was very original!  I am not a huge Zombie fan but I thought Alice in Wonderland meets Zombies that is cool.  Boy was I wrong!  This is not a retelling but it does give major nods to Alice in Wonderland. Also, this is not your typical Zombie story because the Zombies are not what you would normally see in a Zombie book.
The romance in this book was steamy and witty.  The main characters were fantastic. They were fun, sassy and just kick ass!   The villains were not what you would expect either.  I never imagined some of the thing that happened in this book!  I am still blown away by this and need more!
Overall this was a phenomenal read!  I did have a few problems with the book because of the flash backs. At times I was a little confused but nothing that takes anything away from the story.  Mostly I think the problem was me because I have kids and they distract me. LOL
This is a book I recommend if you are a fan of  Alice in Wonderland because of the references.  Also, if you like Zombies or fantasy.  Mostly, I recommend this to people who what something  fresh and new; this is just a total home run in my opinion.